3 Naked Truths Most Builders Ignore
Saundra LaLone on Thu, Mar 12, 2015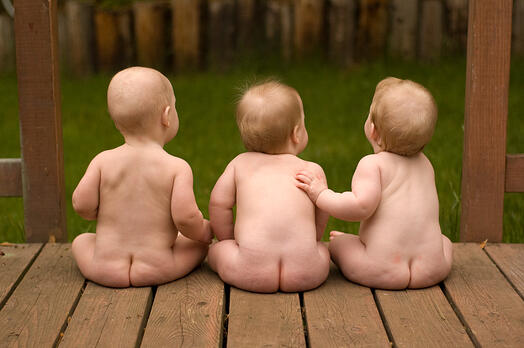 Are you being a proverbial ostrich when it comes to the home builder marketing trends you know you should adhere to? It's easy to put off today what you can do tomorrow, but that adage will get you in trouble once tomorrow becomes today - and, once again, you're putting off the vital marketing strategies that will bring in the new customers you need to keep your business viable.
3 Vital Home Builder Marketing Strategies That Most Construction Companies Ignore
If there's one thing we hear over and over again from tried-and-true construction companies, it's, "We don't really need a website or any of that social media mumbo jumbo. We get the bulk of our business through word-of-mouth." That's great. So do most construction companies. Word-of-Mouth is the leading means of gaining construction business, but guess what? Your website is still like a digital stamp of approval and one that continues to weigh on prospective customer's minds when they are searching through the list of recommendations they receive.
Take the following scenario, for example. The Hucklebees want to remodel their bathroom, so they ask the Joneses, the Hansons and the Millers about the contractors who remodeled their bathrooms. The Joneses take those recommendations and head online. The Jones' contractor has a fantastic website, filled with information, a gorgeous photo gallery of previous projects and well-designed calls to action. The Hansons' contractor has a website circa 2000 that is pretty clunky and doesn't look too hot on their mobile devices. The Millers' contractor doesn't even have a website so they can't find him online at all.
Which contractor do you think is the top contender at the moment?
Even word of mouth referrals rely on great websites to get the sale. So, pay attention to these 3 vital home builder marketing strategies that will keep you on your prospective clients' radar.
Optimize your website. You must have a website that can be found online. If your website it more than seven or eight years old, you should probably consider a website re-design as best website marketing practices have changed significantly in the past five years. If nothing else, your website needs to be mobile-friendly. Online searches from mobile gadgets are outnumbering those done from desktop and laptop computers. If your site is clunky or impossible to navigate from a mobile device, you're losing business.
Remember that Content is Still King. Once your website is optimized, you need to continue your content creation on a regular basis. Blog regularly as this is the easiest way to build the content on your site. Do your homework and learn which search terms bring people to your site, then brainstorm content ideas and special social media offers around these subjects. Develop your buyer personas so your content reflects their needs, wants and challenges. Don't neglect social media accounts. Use Facebook, Twitter, Instagram and Pinterest to keep your followers engaged.
Create relevant and buyer-specific conversation paths. A website is kind of like a Choose-Your-Own-Adventure book. The only difference is that you have the power to help visitors find their way to the landing pages you've created so you get the sale. This is done by creating intuitive journeys that take buyers where they want to go, based on where they are in the buyer's cycle. Have information, offers and downloads that are created for every stage of the buying cycle so buyers feel comfortable along the way and only feel encouraged to buy, act or move forward when they are ready.
Honor these naked truths and you'll be well on your way bringing in new leads.
---